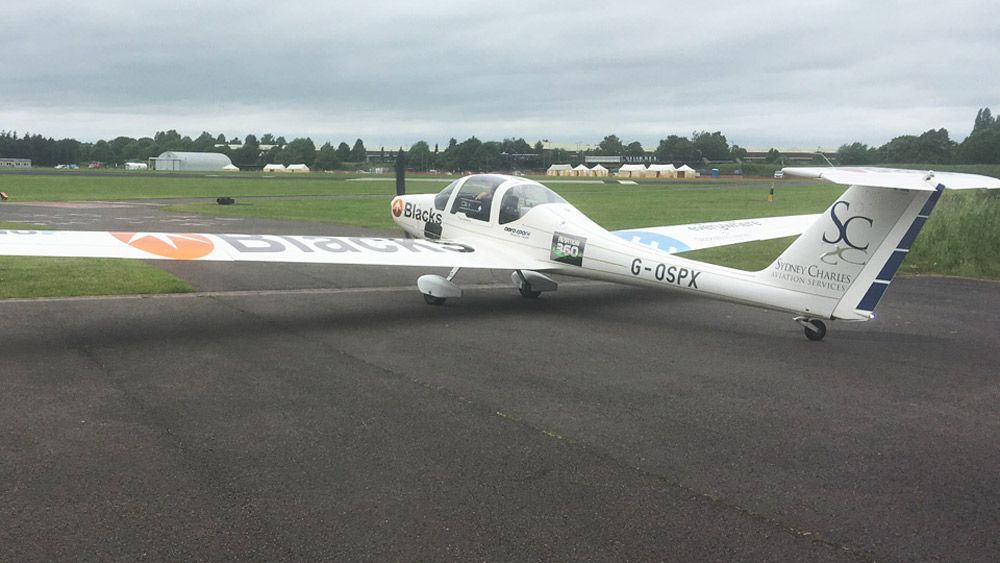 09 Jul

XCOMMNET AT RAF COSFORD AIRSHOW
THE SKY IS NOT THE LIMIT!
Project Overview
Challenge: To support the Whittle STEM Innovation Hub by providing a high-speed internet connection to an airborne stunt plane, and to the spectators and exhibitors below
Requirements: The connection needed to be fast enough for the plane to live-stream 360° video footage and for those on the ground to view that stream
Solution: Our new XCN 360 technology
World First
XCommNet recently contributed our technical expertise to the launch of the Whittle STEM Innovation Hub at the RAF Cosford Airshow. In a world first, we partnered with the aeroSPARX display team and the Aviation 360 project to live-stream 360° video from the cockpit of an airborne stunt plane as it performed its aerial acrobatics. This allowed spectators on the ground to put on 360° headsets and watch the show as if they were sitting in the cockpit.
This unique challenge required a versatile, fast, and reliable internet connection.

New Technology
To provide the services required by our client, we created a new solution: XCN 360. At XCommNet, we believe in tailoring our solutions to the problem in hand, rather than taking a standard, one-size-fits-all approach. Our new XCN 360 solution is designed to operate in the extreme and unique conditions of a stunt aeroplane. It maintained a consistent connection despite being in constant motion, instantly compiling and streaming the images taken by the GoPro cameras aboard the plane.
XCommNet's technology knows no bounds, and the sky is no longer the limit. XCN 360 builds on our media-streaming capabilities and allows you to broadcast a 360° camera stream in real time, from anywhere.
Ground Control
The second half of our challenge was to provide a high-speed internet connection to the spectators and exhibitors below at the Whittle STEM Innovation Hub. At the event, mobile internet was unusably slow and other exhibitors were left unable to connect. At the Hub, we used our exhibition internet solution to provide a connection. Using this, we were able to provide a strong connection to around 20 360° headsets that were used by spectators to watch the aeroSPARX live stream.
The wi-fi in the hub was also available to the spectators and members of the public. Throughout the event, which was attended by approximately 60,000 visitors, our wi-fi connection remained strong and reliable, despite no extra mobile masts being provided.