07 Dec

Revolutionary? Disrupting? Transformational? How SD-WAN is changing the landscape of the Construction Industry.

Ensure your construction site is always online with XCommNet's revolutionary SD-WAN solution #KeepingConstructionConnected
XCommNet Director, Dominic Scott, has worked at the heart of the IT industry for over 30 years and has presided over the expediential growth and development of the business to establish itself as one of the leading providers of bespoke commercial internet connectivity solutions.
This article sees Dominic analyse the importance of XCommNet's SD-WAN solution, its history and future potential with regards to the construction industry.
"In my position at XCommNet, I'm fortunate enough to be able to speak with lots of different businesses and contacts within the construction industry about their connectivity issues. We first identified the construction market as one that could benefit from our solutions a few years back, and ever since we've worked hard to promote our products to them and had substantial success in doing so.
"What helps grab the attention of the construction companies that we speak with, is the flexibility, robustness and performance that our SD-WAN solution can provide on their site. The construction industry has almost been lulled into a situation whereby it's deemed acceptable for them to not have adequate connectivity and be locked into long, expensive contracts that are simply not for purpose. In this sense, our SD-WAN solution is truly 'disruptive' to the status quo that has manifested in the industry over a number of years. We're also aware of a misconception that because a construction site is based within a remote environment, then it's impossible to achieve a good level of connectivity. We wholeheartedly dispute that claim and we're actively looking for new clients, who are operating in remote and difficult to access areas, to show them how our solutions can not only surprise, but benefit them. In the past we've worked on construction projects across the country, including in the Highlands in Scotland, which demonstrates the adaptability and capability of our SD-WAN service.
"Looking at our SD-WAN solution from a technical standpoint, our service is so successful because it allows the IT staff of our construction clients to radically simplify the management and operations of a WAN. Thus, ensuring our clients can easily prioritise and carefully route different types of data traffic according to their business needs and requirements. One of our longstanding clients in the industry, Collins Construction, commented on this very point in a recent case study, saying "XCommNet delivers every single time for our sites, and delivers peace of mind to our IT Team to allow them to get on with the job in hand."
"We've worked incredibly hard over the years to establish our SD-WAN solution and position it perfectly for the construction industry. We truly believe that this solution can be of tremendous significance for how the industry operates in the future. As more high-profile pressure is applied to construction projects across the country, it's crucial that they're delivered on-time and in-budget. By maximising the efficiency of its on-site connectivity through our SD-WAN solution, construction projects will save considerable, and crucial, time and money. What's not to love about that?
"However, this isn't just a pressing issue that's limited to the construction industry. We also have extensive experience in delivering flexible connectivity solutions to a wide variety of businesses in a multitude of industries."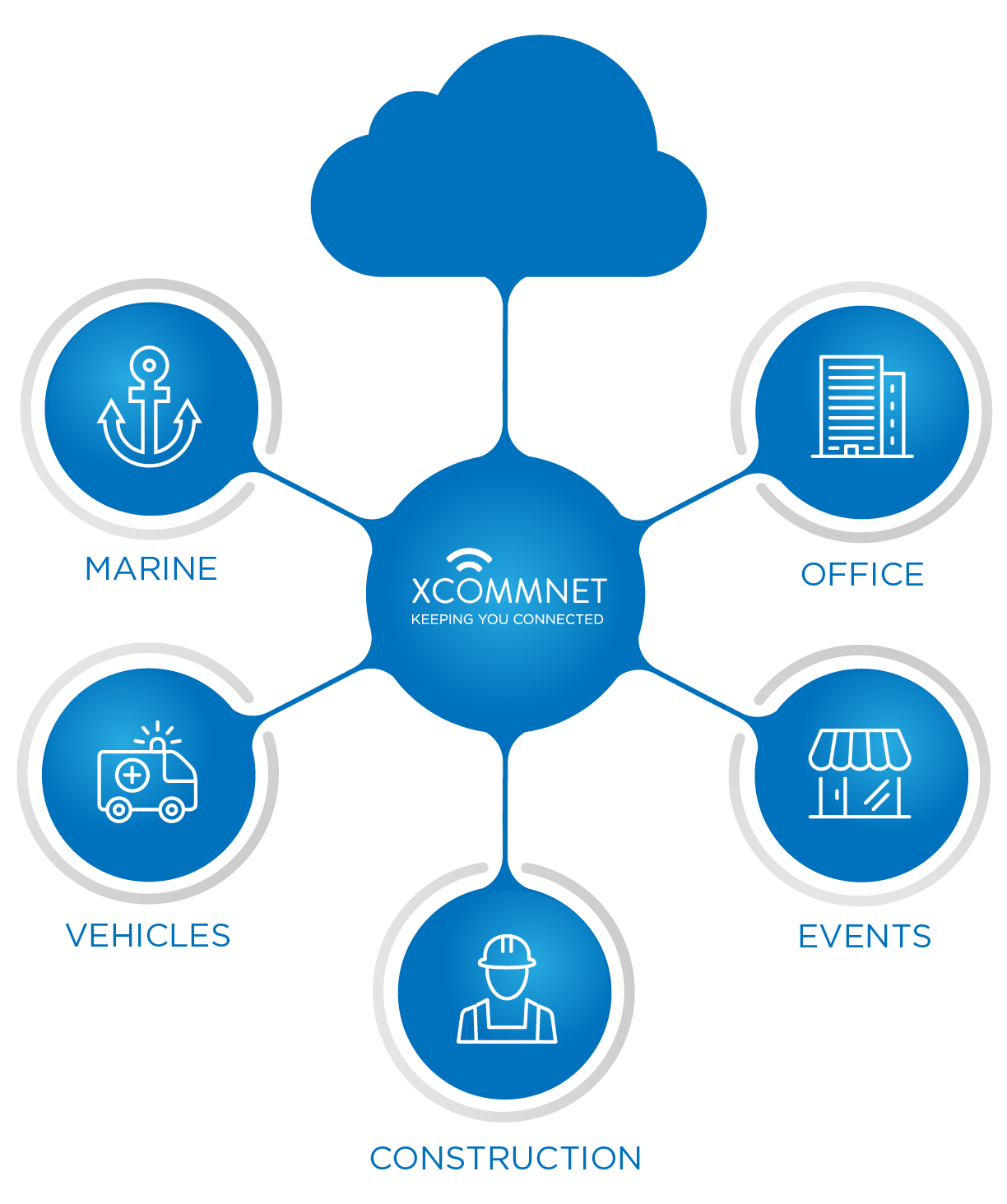 To find out more about our world-class SD-WAN solution, and to disrupt the expensive and rigid connectivity traditions in your industry, speak to our expert team today by calling: +44 (0) 203 773 5507
Contact us for more information or to request a demo