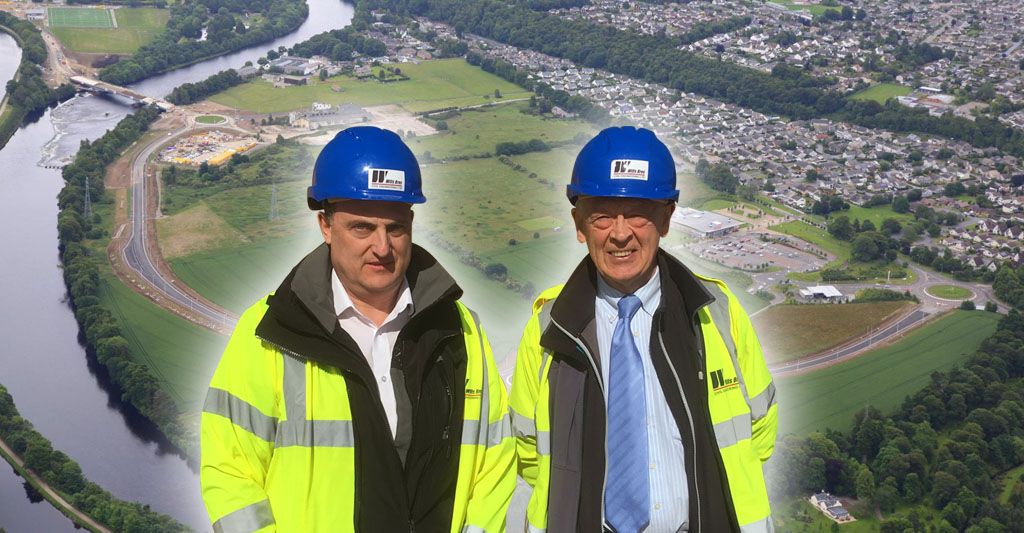 10 Jan

HIGHLAND COUNCIL CASE STUDY
PROJECT OVERVIEW
Challenge: To provide fast and stable internet solutions across the remote areas of The Highland Council region
Requirement: To be portable, versatile, reliable, easy to set up, and quick to deploy
Solution: A variety of XCommNet technologies, which can be interchanged and adapted to suit many different situations
The Highland Council is a Scottish local authority which administers public services to one third of the land area of Scotland, which is larger than Wales and nearly the same size as Belgium. However, despite its size, the Highlands has a total population of less than 250,000 people. Because of this sparse and dispersed population, infrastructure for communications can sometimes be a challenge. This means that connectivity can be an issue, an issue which XCommNet has helped Highland Council to address in their provision of services across the region.
XCommNet have been working with The Highland Council since August 2015 to provide internet connections to their large and medium-scale construction projects. These connections are needed to access the council's WAN and LAN services, as the onsite teams require continuous access to email, plotting, printing, and fileshare services. Using their ingenuity, XCommNet has risen to this challenge by creating and providing solutions to a variety of different situations.
The Highland Council tried many other solutions before coming to XCommNet, but these proved to be impractical, inefficient, and high-cost. They needed a sturdy and secure connection to their LAN to use the servers, plotters, and printers, which are key to their work.
XCommNet's initial fix of using portable multi-channel routers was supposed to be a stopgap while The Highland Council found a new solution to their connectivity needs, but Principal Engineer Dave Barber says that "what started as an interim solution is now clearly permanent and will be for the foreseeable future."
Diverse and universal solutions
As the Highland Council covers such a large area, a solution which is portable and universally applicable is ideal. They award around 20 construction contracts a year, each lasting between 3 and 12 months or more. These can often take place in unpopulated areas with little connectivity or existing infrastructure. Because XCommNet's solutions are so versatile, they are the ideal solution for this situation. For example, they can make use of 3G and 4G networks, satellite, and ADSL connections. They simply factor in whatever connections are available.
The Highland Council now have a stock of Viprinet routers that they can easily take with them wherever they go. There's also a selection of peripherals that allow XCommNet to adjust the solution to fit the situation. These include roof and window mounted antennas for the routers.
The scalability of XCommNet's solutions also adds greater flexibility and makes them more cost efficient. As needs for connectivity change, so can XCommNet's solution. It can be as simple as adding an extra SIM card. For example, a project near Loch Ness uses multiple multi-channel routers with data SIMs from several providers, giving the scalability required at that site. At another project at Seater near Wick in Caithness, that only requires one employee to be connected, a small router with SIMs from two carriers is the solution. Despite both carriers stating that a connection would not be possible in this isolated UNESCO World Heritage nominated site, XCommNet, with some fine-tuning and adjustments, managed to establish a reliable connection.
SPEED OF SETUP
It is crucial that the Highland Council have a connection on Day One of a construction project. It's at this point that they will be working intensely with documents and designs that need to be downloaded, uploaded, and synced across the internet and LAN.
Now that The Highland Council are using XCommNet's solutions, they no longer need to take servers to construction sites, as the connection provided is fast enough to connect to them remotely. This reduces setup time and greatly increases efficiency.
The Highland Council is used to dealing with naturally occurring events and emergencies, such as storms, landslides and flooding. In these situations, it's doubly important that they have a solution that can be rapidly deployed, so they can respond efficiently and effectively.
EFFICIENCY
The size and cost of projects can be high, so even minor changes in productivity can make a substantial financial difference. The Highland Council undertakes construction and building projects from £50k to £50m, so the savings that XCommNet provide can have a significant impact.
At their West Link project in Inverness, they were using satellite connections and were suffering from low speeds and an inability to setup LAN connections. This meant that, for example, rather than scanning and printing plans onsite, the team was having to go to other Council premises and use local printing facilities in the city. XCommNet's solution has changed all that, allowing them to do all these jobs onsite and allowing The Highland Council to reduce numbers onsite.
Dave Barber summarised XCommNet's efficiency: "the costs are going down and the speed is going up!"
NEW CHALLENGES
With so many different projects, often with unexpected problems, The Highland Council needs a solution provider who is able to constantly adapt to new challenges. With their versatility and technical ability, XCommNet will continue to do this – even establishing connections in areas where mobile signals are very weak. Dave Barber says that he would absolutely recommend XCommNet, as their solutions are "affordable, scalable, reliable, and resilient."