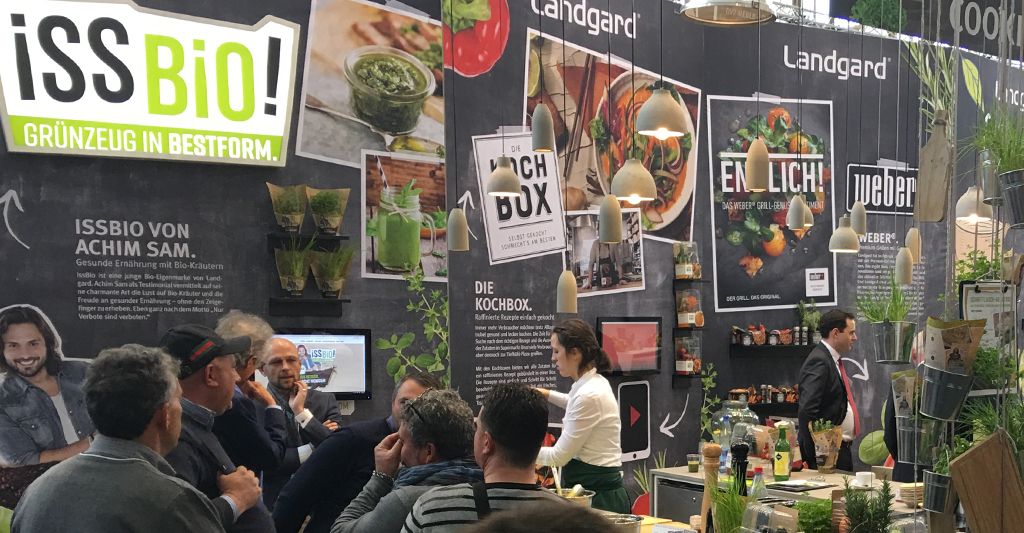 15 Mar

GoGlobal – Case Study
PROJECT OVERVIEW
Challenge: To provide internet for the giant phones
Requirements: To be online 100% of the time and faster than the other available services
Solution: XCommNet service solution bonding multiple mobile network links
Technology employed: 6 channel VPN 2610 bonding router equipped with 5 x 4G/3G modules, Ethernet connection + XCommNet bonding service
This February, XCommNet were thrilled to be working with GoGlobal, an international logistics company based in Cape Town. In February, they attended Fruit Logistica in Berlin. Fruit Logistica is the world's largest fruit logistics exhibition, and the event saw a whopping 750,000 trade visitors from 130 different countries. This was a great opportunity for GoGlobal to promote their new app to a massive and diverse market.
To properly showcase their new app, GoGlobal needed a fast and reliable internet connection, which was provided by XCommNet. They showcased the app with a giant mobile phone – an eye-catching attraction which caught the imagination of many visitors. XCommNet can provide a connection for any device, whether it's the latest wafer-thin mobile, or a four foot tall one!
They initially considered using the connection offered by the exhibition managers, but decided that it would be safer to use an XCommNet solution. They were not disappointed, as XCommNet provided speed, reliability, and incredible ease of use. William Gets from Brainstorm Strategic Marketing, the marketing company for GoGlobal said that: "Dominic was a particularly pleasant person to work with. He was patient and considerate to my company's and client's needs, and carefully showed me how to set up the equipment at the stand. The equipment was supplied in a very strong flight case and the system was very quick and easy to set up."
The internet connection provided by the event only offered standard speeds of 5-10mb/s or extremely expensive premium packages for up to 35mb/s. While their fellow exhibitors were struggling with the snail's pace connection or paying a hefty price for inferior speeds, GoGlobal were working effortlessly with XCommNet's 70-80mb/s 100% uptime connection.
XCommNet supplied a hassle-free solution which was demonstrably superior to every other available connection. William Gets concluded that: "I highly recommend Dominic and Xcommnet for your remote Internet needs and will certainly use the company again."