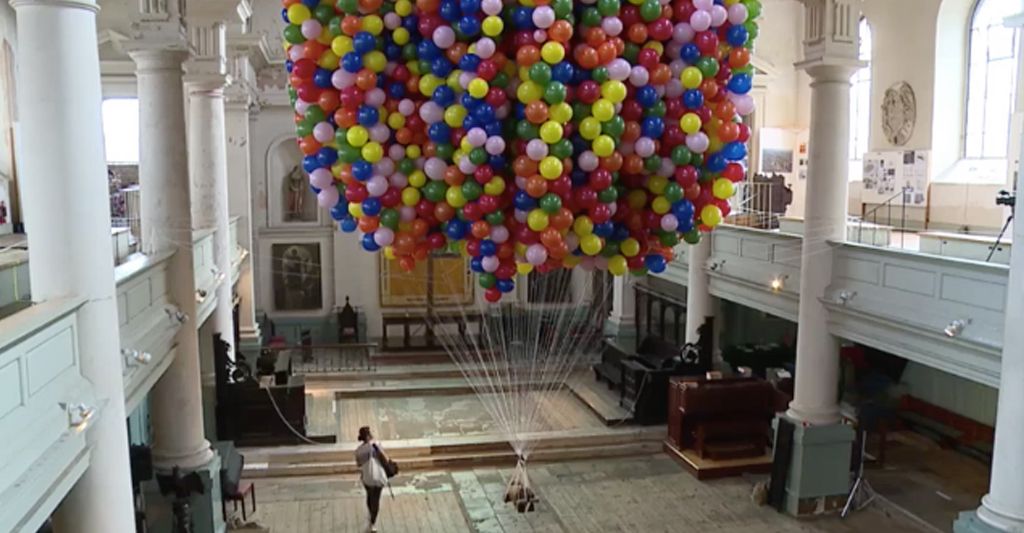 19 Sep

From Shoreditch Church to Worldwide Viewers – XCommNet 48hr Live Stream

At XCommNet there are many diverse applications that our technology can be used for. On the 7th of September, our mobile internet bonding solution was used to live stream a 48-hour durational living installation.

The eye-catching performance was called 'Cherophobia', a word which means
'an exaggerated or irrational fear of gaiety or happiness'. It involved artist Noëmi Lakmaier's bound and immobilised body being lifted off the ground using 20,000 helium party balloons in a church in Shoreditch.

Prior to the event, the client had been let down by a landline provider, whose cabled solution was just not applicable. It could not be provided in time and was only available on a 12 or 18 month contract. This is where XCommNet stepped in. The client contacted us having heard about our solutions via word of mouth.

In order to stream the installation live on the internet, they needed connection which was reliable enough to broadcast video via Creation Video Ltd.'s live streaming setup. We supplied a two-day hire of our 1610 router with 6 separate SIM cards and 4 carriers (Vodafone, EE, O2 and 3) without any on-going monthly commitment. This easily supplied the speed required for the broadcast and included built in redundancy, capable of coping with the failure of any one carrier. We also provided on-site support to ensure that everything ran smoothly. We are pleased to say that the streaming went incredibly smoothly and that the client was very grateful that we could provide a solution at short notice.

The client has since been in touch to say: "Thank you so much for being so super speedy, efficient, professional and friendly. You saved our project and everything was working wonderfully."

If you need a rapid solution, we can cater to any and all of your needs here.